Products:
H2000 Plus Hydrogen Leak Detector DEMO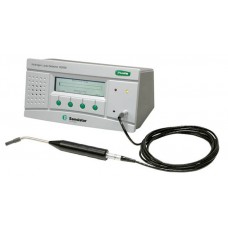 Product Code:
999999999
Availability:
In Stock

Price without VAT: 9,116.00€
Price with VAT: 10,939.20€

Description
The Sensistor H2000 Plus is a robust instrument for professional leak detection. The unique method involving the use of inexpensive forming gas (5 % hydrogen and 95 % nitrogen) as tracer gas combines unmatched measuring properties with user-friendly
technology, low costs and minimal service requirements. This makes Sensistor ISH2000 the best option for a wide range of production and maintenance applications, especially for finding leaks of a size that would leak liquids such as water, fuel and oils, or in environments with occasional large leaks. With its unique tolerance to high gas concentrations, the Sensistor ISH2000 is superior in precisely pinpointing leak location, irrespective of leak size. INFICON provides a range of detectors, probes and instruments for tracer gas filling and fixture control that make it quick and simple to build tailor-made stations for leak testing and leak detection. For many applications, you do not even need to make any adjustments – it is simply a matter of pressing the start button on the Sensistor ISH2000 to start locating leaks.