Products:
Bertholdova mierka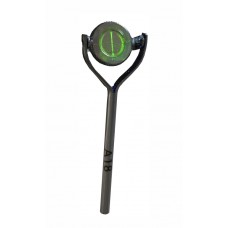 Brand:
Helling GmbH
Product Code:
99999999
Availability:
In Stock

Price without VAT: 301.39€
Price with VAT: 361.67€

Description
Reference block for magnetic powder testing, for fluorescent powder Test Body type1 according to EN ISO 9934-2 appendix B for the trace ability of magnetic powder. The test body is a disk with two types of natural cracks, as shown in the picture below. The big cracks are sanding cracks while the little cracks are tension cracks. The test body has been permanently magnetized by use of the hole in the middle of the test body. The rating of the test body is made by comparison of the picture with the results of the test body while using fluorescent magnetic powder and a UV lamp.
The test body is used in these aspects:
for quality comparison of different magnetic powders
for quality assurance of magnetic powders while working with the testing bench and
to assure the same dose of magnetic powder in automatic testing apparatuses.